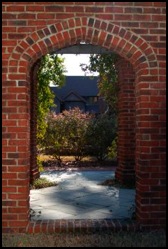 GETTING TO KNOW YOU
During the therapy process, we will first talk about why you are here and about the problems you are having right now. This discussion will include some exploration of you and your family past history. Together, we will develop a plan and decide what the focus of your therapy will be. We will then agree to meet for a certain number of sessions.

THE PROCESS
Some clients find that a few sessions are all they need or require. Others plan to work with me over a longer period of time. Some clients work on some issues for a while, take a break and return to therapy at a later date. Therapy sessions are 45 minutes in length and are scheduled weekly unless otherwise agreed upon. During the therapy process, you and I will be active participants. I will help you to sort out and evaluate alternatives. You make the decisions. Sometimes it is difficult to discuss certain problems. I ask that you share your feelings and concerns as openly as possible. You may need to struggle with some painful issues in order to achieve your goals. I will do my best to help you in this worthwhile struggle.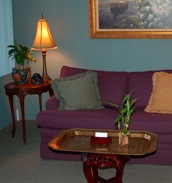 MY RESPONSIBILITY
It is my responsibility to provide you with high quality professional service. Part of my responsibility is to help you to seek clarification of your problems, help you to sort out possible options, alternatives and potential ways of successfully reaching your goals.

YOUR RESPONSIBILITIES
You may be asked to keep a journal, record dreams, or do homework assignments between visits. The more you put into your therapy, the more enriching it will be.

CONFIDENTIALITY
I take seriously my responsibility to hold in confidence whatever you share with me. It may be useful to you for me to share information with another professional, agency or school. I can only do this with your written permission. Know that your written permission is required by law for the release of information about you and your treatment. There are only rare exceptions to this policy: By law, I have a duty to warn and / or report any potential harm to self or others or where the well being of a child or elderly person is at risk.